Expanding your horizons: Why it's not so scary to make a change
by Samantha Levy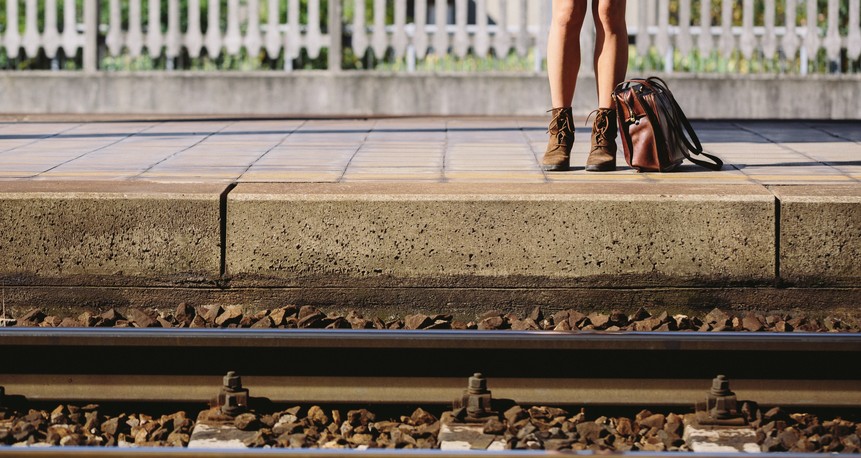 They say all you need is one person–one single person to believe in you, and it can instill within you enough magic to move mountains. I don't exactly know who "they" are, but I believed them. For me, this person was disguised as my best friend's former fraternity brother. And instead of moving mountains, I moved across seas. More specifically, from the concrete jungle of New York City to the sandy oasis of Bondi Beach, Australia.
It simply began with a conversation at my best friend's wedding, a bit of encouragement and maybe even a little desperation (okay, there was alcohol, alcohol was there too).
I was desperate for change. Whatever I was doing was no longer working. I didn't exactly know how or why, but I knew I needed a change. After a brief conversation with said best friend's fraternity brother ("I made a move. You can do it, too!"), I somehow finally found the courage to put the wheels in motion. I found low-cost living (thanks Mom and Dad), saved every (quite nearly every) penny I made and quit the job that no longer fit the description of what I desired to do with my life.
I'm sure you've heard stories like this a thousand times. For years, I spent time daydreaming of a trip like the one I eventually embarked upon. I didn't have hippy dippy parents that encouraged travel. Their idea of me going away was spending the weekend in Brooklyn. I'm not preaching from the standpoint of someone who was given the green light to go find her bliss. I was not. I think apprehensive support best describes the people around me offered me in terms of my decision to spread my wings.
And despite all this—my doubts, their doubts, more of my doubts, my fears… deepest and darkest—I did it.
Here are some tips on how you can take a leap into the unknown, too:
Tell your fear to fuck off.
Seriously. Every time that voice inside your head tells you there is a reason why you cannot make a move (be it across town, across country or across seas), tell that inside-voice-hope-killer to take a hike. It may sound silly, but changing the tape inside your head to play on a loop of positive self-talk is one of the best decisions you will ever make.
Do a little research.
Throwing caution to the wind is fun, but so is knowing a little bit about what you're getting yourself into. Case in point: when this girl traveled to Australia for a year, she didn't know that the exchange rate totally SUCKED. If you plan on traveling far, give yourself an opportunity to go somewhere that your dollar will go the distance.
Consider the alternative.
Are you happy? Like, genuinely happy? Full disclosure: I was not. Not even close. I was lost. I felt alone and I felt afraid—I suppose more so of standing still than I was of making a risky, cross seas kind of change. What have you got to lose? Spoiler alert: the answer is nothing.
Get uncomfortable.
Give yourself the opportunity to be incredibly uncomfortable in a wildly new    environment. If I can do it, I have not one single doubt in my mind that you can, too.
Transience, darling. Nothing need be permanent.
Making a shift, taking a leap, traveling to the other end of the earth—it doesn't have to be a forever kind of thing. When I left, I intended on being away for at least a year. I thought I may stay longer. Truth be told, after 10 months, I had my fill. My heart longed, yet again, for something new—in fact, it longed for something familiar: My family, my friends, my crowded city streets. And so I swept self-judgment (and judgment of others) aside, and I packed my bags. Australia served me well. It holds a permanent place in my heart. It just wasn't a forever kind of thing.
Maybe right about now, you are doubting that you can do something like this. You feel there are too many roadblocks: there isn't enough time, you don't have the means, you're too old for this shit, [insert any number of reasons here]. I indeed had those reasons too. I'd love for you to imagine me with my cheerleading gear on, grabbing my pompoms and shouting from the top of my lungs how certain I am that every fiber of your being is capable of creating the kind of life you want to live.
GO OUT AND GRAB LIFE BY THE BALLS!
Because those are the mental vibes I'm giving you. Right now. Yes. You.
If you have a dream, follow it. A desire, question it. An intuitive glimpse, explore the hell out of it.
Endnote: I would be remise not mention that there is no such thing as a geographical fix. It is essential to ask yourself why you are seeking change, and be certain that you are seeking change, and not an escape. With that said, we've got one life.
Live it out loud.
Receive Our Weekly Inspiration and Top Stories
---