9 types of accommodations to help you follow your bliss for less
by Mari Johnson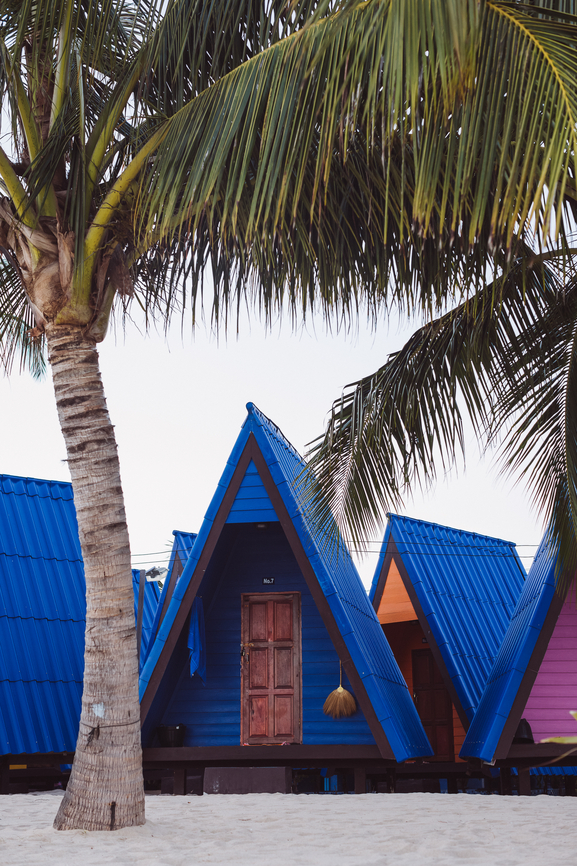 There's no denying that staying in traditional hotels can be great, though budgets can be tight and sometimes we yearn for the type of travel experience that only comes from staying somewhere a little more unique. The following are lodging alternatives to consider before booking your next trip. 
Apartment/Room Rentals
With the popularity of sites like Airbnb, apartment/house/room rentals have become much more common. It's now easier than ever to book a stay in someone else's space and there are endless types of places you can stay in, from condos to RVs to entire homes. They're usually much cheaper than hotels, you get to feel like a local, you can save money by cooking (if you have access to a kitchen), and you might meet some awesome hosts that will show you around or give you insider tips. Other sites that offer vacation rentals include VRBO, HomeAway, Roomorama, House Trip, and Wimdu. 
House Swap
This is another great option providing the opportunity to stay "as a local." There are sites such as HomeExchange that make it easy to search, find, and connect with others who are interested in swapping homes. Of course there are always other resources like Craigslist and don't forget the power of word of mouth via friends. One of my good friends was yearning to live in Paris for a month, started asking friends about leads, ended up finding a Parsian friend of a friend who wanted to be in New York for a month, and now they're both getting what they want for free! Perfect swap. 
House Sitting
A better option for those who want the free live-in-a-home experience, but who might not have their own home to offer in exchange, is house sitting. House sitting is much like baby sitting, in that you need great referrals, must be trustworthy, clean, be good at taking care of pets and plants, and stay calm with any issues that may arise. Some sites to use include MindMyHouse, TrustedHousesitters, and Housecarers. Note that there is usually a subscription fee and most stays will be for at least several days.
Hospitality Shares
Want the experience of getting to see a city from a local's perspective but only for a short time? Free options such as CouchSurfing have been on the rise over the last several years. Though you might have some initial negative reactions to the thought of staying on a stranger's couch, there are actually a lot of pros to this type of accommodation. Of course, the free thing is great, but the hosts, who are usually travelers or former travelers themselves, will more often than not be very welcoming and show you around, invite you to parties, and help you out in offering recommendations of things to see and do. Just use wise judgement in picking a place – look for people with photos, a complete profile, verification, and good reviews. Other sites for this type of lodging include Stay 4 Free, Global Freeloaders, The Hospitality Club, and Staydu. 
Hostels
While hostels are actually quite ordinary, a lot of people may shy away from them due to preconceived notions. Perhaps hostels of the past were mainly for young people, were dirty, unsafe, and were without extra frills (and some still are today), but there are a lot of hostels out there now that have the same amenities and conveniences as hotels, are open to all age groups, are very clean, and perfectly safe. I stayed in a bunch throughout Europe and never once did I feel unsafe, grossed out, or unwelcome. The obvious perks are that you spend less money and get to meet other travelers from around the world. Most hostels have various room sizes, from solo to 20+, just pick what's right for you. The sites I use are Hostelworld and HostelBookers.
Work/Volunteer for Stay
If you're more interested in making a difference, working with locals, learning a new trade, and aren't afraid of getting your hands dirty, working or volunteering may be the perfect way for you to see and gain a new perspective on the world. Sites like WorkAway and Helpx list hundreds of places where you can volunteer your time in exchange for food and lodging. WWOOF is a popular site and is solely for work on organic farms. You will usually work 4-6 hours a day, 5 days a week, allowing time for rest and exploring. Another option would be to work at hostels, bars, or other tourist-oriented establishments in exchange for a bed. With these you would have to contact each place separately, but they're out there, and if there's a place in particular you have your mind set on, it never hurts to ask!
Farm Stays
Farms stays have long been popular in Australia and New Zealand as well as many countries in Europe, and are gaining more traction in the United States. Usually costing a minimal amount, it's much like staying at a bed and breakfast, though you're on a working farm. You could be staying in a room in the main house, in your own place, or maybe even camping on the property. If something like WWOOFing isn't your thing, but you want to experience the farm life, consider this as an option. 
Camping
If you're the outdoorsy type, of course there's always camping. This could be great for a getaway like road tripping across the US, for example. Just plan ahead to make sure you have the proper gear and get any necessary permits. If you like being close to nature but don't want to give up all of your luxuries, there are sites like Glamping Hub and Canopy & Stars that offer accommodations like yurts, tree houses, camper vans, and cabins.
Monasteries 
This is one that I would never normally think of, but it's totally a viable option. There are monasteries all over the world that provide accommodations, either for free, a minimal fee, or in exchange for work. They often provide home cooked meals with fresh ingredients from their land and can offer a peaceful setting to lay your head. Some have more of a religious connection than others, so just be cognizant of that when deciding what you want out of the experience. Check out Monastery Stays to get started.
As with any of these type of accommodations, make sure you read reviews, trust your instincts, look for listings with verified photos, and remember that you can always leave if you don't feel safe. Most of these sites have support systems set up for less than ideal situations, so don't be afraid to contact them. Depending on what kind of experience you're looking for, whether your traveling by yourself or with a group, how long you're going for, there's a unique travel experience out there waiting for you. Go out and find it! 
Receive Our Weekly Inspiration and Top Stories
---