YOGINI STYLE: 6 COMPANIES TO KNOW NOW
by Lauren Marini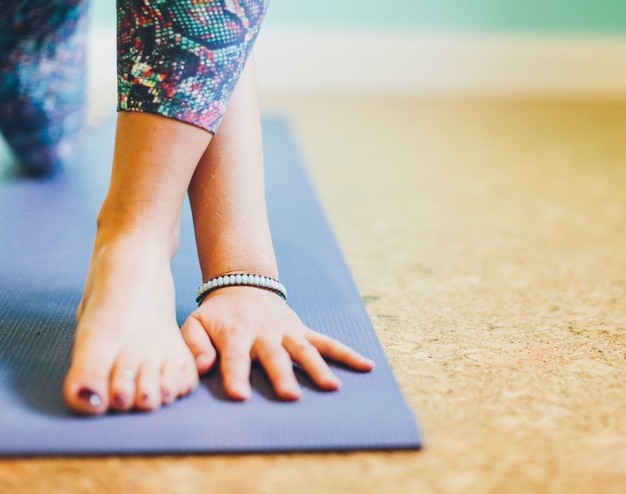 Hey, hey yogis! Looking for some new gear to flow with in class? Luckily, with the ever-expanding popularity of yoga, there's lots of great stuff to choose from, so you never have to walk into your studio in basic black or your high school gym tee. Here's a few companies making beautiful and functional clothing to brighten up your time on the mat.
If you're up on your yoga instagram feed, you've seen this brand a lot in the last year; they're everywhere, and for a good reason. Alo Yoga has created a beautiful, fresh line of clothing that both flatters and moves with you through your most vigorous vinyasas. Their goddess leggings are the standout favorite; they're a throwback to wearing leg warmers in dance class and come in lots of fun color combinations. Grab a pair and see what all the fuss is about.
Favorites:
This little LA company has really made some strides in the past two years. Their staples? Simply shaped separates and one-pieces, but available in all of the bright colors and whimsical patterns you'd expect from a company completely based in Venice Beach, California, plus some really fun strappy sports bras. Onzie was created by a Bikram Yogi, so everything is made from a nylon/spandex blend which means you'll be able to quick-dry after a vigorous yoga class. No sweaty crotch? We like it!
Favorites:
This is a great sustainable line for all you earth mamas out there. All of their clothing is made from recycled water bottles in an eco-friendly process. Sound weird? After slipping on a pair of their amazingly comfortable pants, you'd never guess. Teeki's clothing moves with you while looking super stylish with beautiful tribal and Native American-inspired prints. Lindsay Hemric, Teeki founder, describes herself this way: "I am a mermaid." We think you'll feel like one too in their lovely prints!
Favorites:
Deer Medicine Charcoal Hot Pant
If you love bright colors, this São Paulo, Brazil based brand is for you! Fully manufactured in Brazil and utilizing minimal-impact machinery to reduce carbon footprint, this is a line you can feel sunny about wearing. Go for their brightest and boldest prints and cosmic bras and shine on.
Favorites:
We've Got Your Back Bra in Mint
Sure, this company has the standard fun, bright patterned leggings, but the best things here are their thoughtfully-made renditions of paintings. Want to wear some art on your legs? Head over and pick something beautifully unique.
Favorites:
Mucha Trappistine Liquor Legging
A HUGE shout out to this brand new company! Electric and Rose is another great SoCal company that embraces the surf culture, art, music, and lifestyle of Venice Beach. In fact, Electric and Rose is named after two iconic Venice streets. Making enormous strides since launching, we don't know yogi or yogini who's not flocking to the brand. We can't wait to see where this company goes!
Favorites:
Receive Our Weekly Inspiration and Top Stories
---