#yogaeverydamnday
by Danielle Ribaudo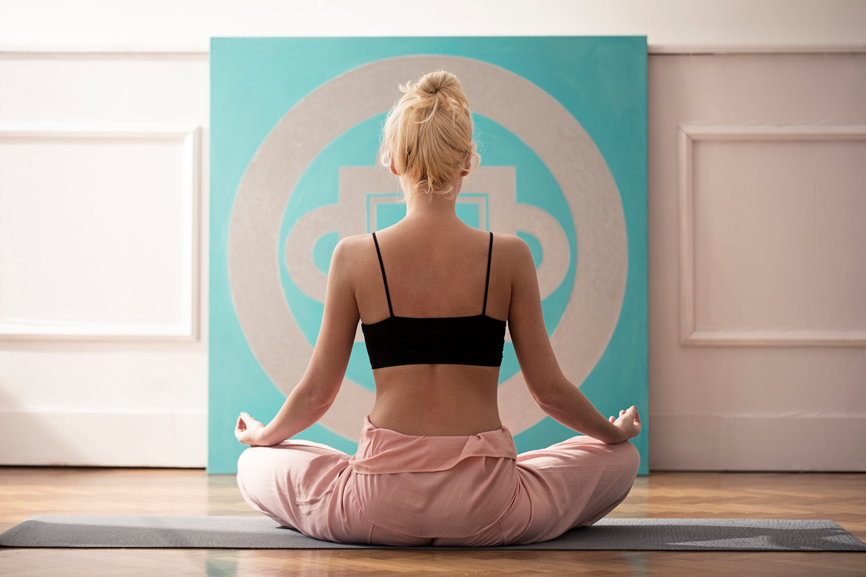 How to make the most out of your Instagram Yoga Challenge
With the boom of the Instagram yoga challenge it can be overwhelming to know which challenge is right for you and how to stay motivated throughout its entirety. Here are 8 tips to help you narrow down your choices and keep you inspired throughout your challenge.
The Red Tape. 
Pay attention to the rules of the challenge. Check in with the hosts daily. Make sure there are not specific requests you may be missing by jumping the gun. Sometimes, on the day of a suggested post a question may be asked. Brownie points may be awarded to those who go the extra mile with their photography skills etc. Plus, it may be worth reading the comments for the yoga tips themselves. You can usually assume that the hosts are looking for new pictures. Or, if they are allowing older pictures, it is likely that you will be expected to repost with the appropriate tags for that challenge. With that, be sure you are following and tagging ALL of the hosts AND sponsors. Show them some Love and they will Love you right back! Not only will this increase your chances to actually win, you will also have the opportunity to broaden your community and create new conversations and friendships.
Hashtag. Hashtag. Hashtag. 
Also, be sure you are using the correct hashtag for your said challenge! And double check your spelling. Eek.
Skillz. 
Not all of us have the perfect pose, or the perfect yoga wardrobe. But we do have eyes and the ability to create something aesthetically beautiful. Before putting your pic and your words out into the ethers, consider this: even after you delete it, it lingers in the land of the unforgiving internet. So give yourself a second look. I have curves. My photos can be very unforgiving or very focused on certain, shall we say, rounder areas of my body. However, you can angle the camera to soften those areas. Try angling lower to the ground to give yourself more expansion in a pic. Notice how your clothes are hugging your body. If you have a wedgie, or heaven forbid cameltoe, maybe clue in that the angle or outfit isn't really working this time. Change it up! Don't be afraid to get creative! Try a close up of the upper half of your body for a chaturanga photo. Play around with taking shots from above! And remember, it is only yoga – so try not to get too attached. We are all beautiful, we all deserve to shine and be immortalized through our finest Instagram moments. So make 'em count!
Start small.
Don't over extend yourself. Yoga is about finding balance in all aspects of your life. If this is your first challenge, choose one that is only 7 – 14 days long. Notice how you feel by the end of it. Next time around you can decide where you may want to take it. Choose another small challenge or go all in for the full month long challenge.
Be inspired. 
Choose a challenge led by someone who inspires you. Whether it is a cause they are supporting, or something specific about their personal practice, physical or philosophical. This will help to keep you motivated to continue throughout the longevity of the challenge.
Challenge yourself. 
Choose a challenge that will actually challenge you! There. I said it. Assess where you are in your practice today. If you know you need to work on backbends, try a backbend focused challenge. If you find arm balances daunting, go for a challenge you know will offer a few. You might even surprise yourself! Also, if you have primarily targeted the physicality of your yoga practice consider finding a challenge that has an objective on mindfulness. They call it a challenge for a reason and if you really want to see your yoga practice grow, this can be the perfect way to get your practice to skyrocket.
The buddy system.
Ask a friend to do the challenge with you and hold each other accountable for staying committed. Make it something fun to do together by helping each other with alignment of the postures, scouting locations and even taking time together to create some eye-catching photos. (refer to point 3. #wedgiepatrol #cameltoeisanono )
Observe the benefit. 
The gain that comes from participating in the yoga challenge can often go beyond what is seen on your Instagram page. There are tid-bits of educational yoga information that gets shared. Plus, if you have not already started an at home practice this is the perfect motivation to do so. Through your dedication you are also creating a healthy habit. Not to mention, thanks to social media, you get to interact with as well as be supported and inspired by this amazing and vast community of yogis.
Most importantly yogis, remember to have fun. This is not about being perfect, that is why it is called a practice. If you hit a point where this becomes a to do rather than something you are anticipating with joy, then take a step back. Keep it light. That is where the balance comes in.
Happy challenging!
Receive Our Weekly Inspiration and Top Stories
---