Yoga Retreats for Foodies
by Carlynn Woolsey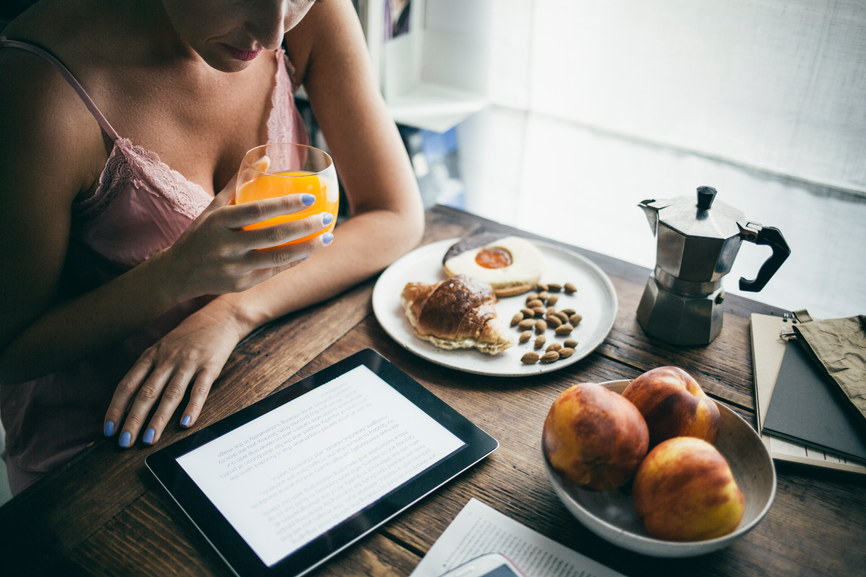 Having grown up with parents in the restaurant industry, I developed a deep appreciation for food at an early age, one of which extends well beyond eating it (Although that certainly has always been my favorite food-related pastime!). I love to shop for food and pick out the freshest ingredients at my local Farmers' Market. I could spend hours perusing the fine food halls in big cities. Coming home, unloading my haul, turning on some tunes and creating a new recipe is my idea of a good time. Even more so, if I get to share the meal I have made with good friends. Gosh, I even adore setting the table for dinner!
Some of the other things that I love and appreciate are: balance [in all areas of my life], travel, and yoga of course! So for those of you who share similar passions, I rounded up some of the finest retreats worldwide that cater to us foodies. In no particular order, here they are:
I am originally from Upstate New York, so I am biased here, but I am unsure as to how anyone could avoid being taken in by the abundant gardens and greenery (Or the reds, oranges and yellows of the leaves, in the Fall!) at this spot nestled in the Catskill Mountains. In addition to the bucolic scenery and home away from home vibe, Heathen Hill offers guests the opportunity to prepare their own meals or have the on-site chef prepare them, depending on the nature of the retreat. In either case, guests can expect to dine on seasonal fare made from homegrown ingredients.
If you are looking for an indulgent experience, opt for this resort, which offers up luxurious digs set amidst the Red Rocks. The retreat options vary from targeted themes to customizable experiences that include spa packages too. All spa and resort guests are treated to meals at Mii amo Café where organic ingredients are plated up via the exhibition-style kitchen. Choose to sit solo or at the 16-seat community table where sharing – on all levels – is encouraged!
Food and wine go hand-in-hand, so why not marry the two yogi style with a retreat based in California Wine Country! During this two-day experience guests will partake in four yoga classes, five farm-to-table meals, a cooking demonstration and plenty of sampling of the house organic wines and olive oils.
This company was born when Founder Erin Lewis decided to fuse her love for both yoga and travel (A girl after my own heart!), following a stint living in Italy. The retreats are scattered across varying Mediterranean locales with the proceeds from some [depending upon the destination] directed toward their GIVE BACK initiative through which EPM will donate at least 10% of said proceeds to a chosen humanitarian partner in the community. As for the cuisine, expect healthful vegetarian fare infused with local flavors. Think: stuffed dates, leek tarts, and mint tea in Marrakesh, Morocco or spiced dishes served on banana leaves in Goa, India.
If you are seeking an authentic experience from start to finish, Erica Gragg and Francesco Anchisi – the partners behind Escape to Shape – are pleased to serve it up, the world over (In destinations such as Angkor Wat, Cambodia; Atacama, Chile; Cartagena, Colombia; to name a few!). Each activity and menu plan is hand-selected by the duo, placing an emphasis on deepening cultural connections. Meals may take place on-site, in restaurants, or atop mountain peaks per a previous retreat.   Be sure to pack your sense of adventure, as you are sure to end up in some far-flung places!
This is just a smattering of some of the best options out there right now, so if you are looking for an experience where the sustenance is just as good as the stretch, there is sure to be a place for you!
*Please refer to the link in each instance above for specific dates, destinations (where applicable) and prices.
Receive Our Weekly Inspiration and Top Stories
---