Put your Attention Where your mouth is: 8 Ways to create change in this urgent time of need
by Jacqueline Smyth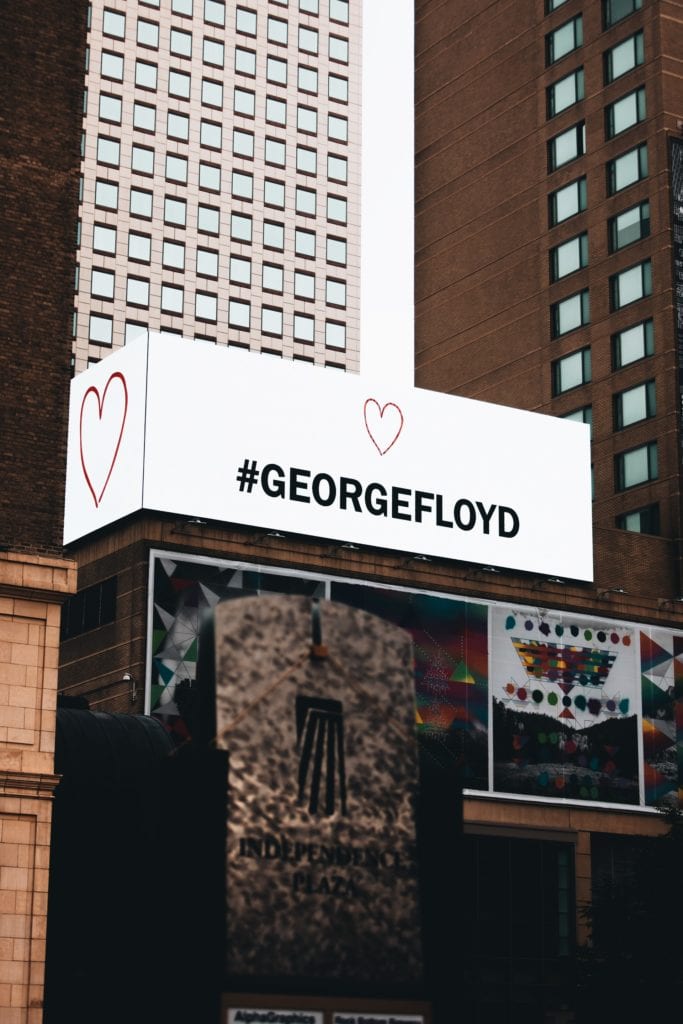 After diving into and watching what is going on in the country on social media over the weekend, I woke up this morning, turned on the news, and I've gotta be honest- I didn't see even a speck of what I had been watching unfold through the tiny screen of my phone.
It has me thinking about so many things, but mostly- if our perspective is shielded from understanding what is actually going on through the media, how are we supposed to know how deeply our help is needed? How are we to know how swiftly we should act?
So today I sat down, did a whole lot of research, and put together a list of ways across the board that you can help. Helping yourself to understand, helping yourself to empathize, helping others by donating time or money, or attention and acknowledgement. Whether you've had a part in creating big change, or this is all new to you. There are options for anyone who wants them listed below.
Whatever speaks to you to offer, act on it; don't wait, don't let this happen again. Because the world, and your fellow humans, absolutely need your help. And yes: I am talking to you.
Mute yourself
From June 1st-7th, there is a movement to mute yourself on social media, if you are not a POC. Click the above and get familiar with what it's about.
This is not about silencing yourself, however this is about recognizing that you do not and cannot speak to a community's history and what they've had to go through. Listen, and watch what is going on now, without putting your two cents in. That's not to say that what you have to say doesn't matter, but listening in empathy and with a filter of trying to understand is going to go a lot further than any nicely made quote will.
IG Accounts to follow
@michaelrapaport (yes the actor. if you're a republican, i'd stay away from this one. however i do enjoy his to the point, un-sugarcoated, and often crude telling of what's going on. it's the news you'll never see on tv)
@themostfamousartist (up to the minute videos taken by people in the protests and riots)
@yellowco.co ("every weekday this month, this account will post one tangible thing you can do to engage in anti-racism, move into action and to amplify black voices")
(Do you have suggestions? DM me, and I'll add them and credit you. We only know how much we know, and how we learn more is through connection.)
Offer your time, any night of the week will do.
This suggestion is from @averyfrancis– and it's a pretty brilliant and easily done offering. You got Netflix? Great. We've got some entertainment that can educate you on the experience of the black community, and stories that can inform you on the reality of what it means to be black in America.
Watching a story unfold through the eyes of another > Googling information. Hands down.
Audible Option
In a totally random twist of fate, about a month ago I had downloaded the best seller, Talking to Strangers: What we should know about the people we don't know by Malcom Gladwell (author of best selling books such as Blink, The Tipping Point, and David and Goliath).
In this audio book, he actually has real life audio implemented, almost like you're listening to a documentary. Listen to it for even the first 15 minutes and you'll have a better understanding of what being black in America feels like than you do right now. Guaranteed.
Donate money- bail funds
All across the country are people being arrested due to the protests. Now is not the time to house a flood of people in jail. Whatever your personal thoughts are on what is happening and why, etc- it doesn't matter- a life threatening disease doesn't care.
Click here for a crowd sourced Google Doc, listing bail funds for cities across the entire country that you can donate to.
We need each other. Now, more than ever.
Blood is thicker than water
That's right folks, we are still in a pandemic, and now there's riots and protests, and echoing the above topic of throwing large amounts of people in jail. I'm not a scientist or a doctor, but unless the Coronavirus up and left (I wouldn't blame it), this does not point us in a good direction, medically speaking.
Hospitals are low on blood. I don't know how this is going to pan out, and to me, it seems like the perfect storm that will result in… I don't know what's worse than what we've seen so far, but it may be on it's way. So if you can offer something of yours that might be deeply needed in the weeks ahead, donating blood is a great option.
Click here to find a Red Cross Donation Center now.
Offering information counts too
Meet How We Feel, a simple platform to log simple information in: a daily check in to see how you're feeling, offer your information to help scientists track the virus, they never ask for your personal details like your name, email, and phone number, everything you do offer is private and you only share what you choose to.
The show of doing what you can to the world around you counts. Whether people can see it, but especially when they cannot. If you've got 5 minutes and a little bit of willingness, do this. Be willing.
George Floyd
I saved the hero for last. It is my sincere hope that this man did not die like this for nothing, and judging by what is happening thus far, he's not going to. So if it means real and lasting change- down to the bones change- expect nothing less than respect and unity change- then we need to say thank you to Mr. Floyd.
I have my own personal history with how broken the systems that are supposed to take care of us are. I have been bullied in very ugly, sharp, and disgusting ways throughout my life, and so any time anyone is treated unjustly, or less than- my heart stops. And my heart has definitely stopped with this one.
I am so beyond angry. At ignorant white people. At ignorant people in general, or people who think it's okay to treat others unjustly- and now a whole new level of America in 2020, treating another human like garbage.
If- for whatever reason- you don't feel called to act in any of the above, do this one thing. Watch the videos below. Watch how this man's life was taken. See what has become a norm in the US. No person should ever have to die like this at the hands (let alone the knee) of another.
At the very least attempt, for 3 minutes of your day, to understand what a community has seen their entire lives.
https://www.cnn.com/2020/06/01/us/george-floyd-three-videos-minneapolis/index.html
Take care of yourselves out there, so we may have the intelligence on how to take care of each other, from here on out.
Photo by Vince Fleming on Unsplash
Special thank you to fellow Contributors, Leah Fisher & Megan Bakva for helping put together this list.
Receive Our Weekly Inspiration and Top Stories
---