Pre and Post Beach Mermaid Essentials
by Lacy Anise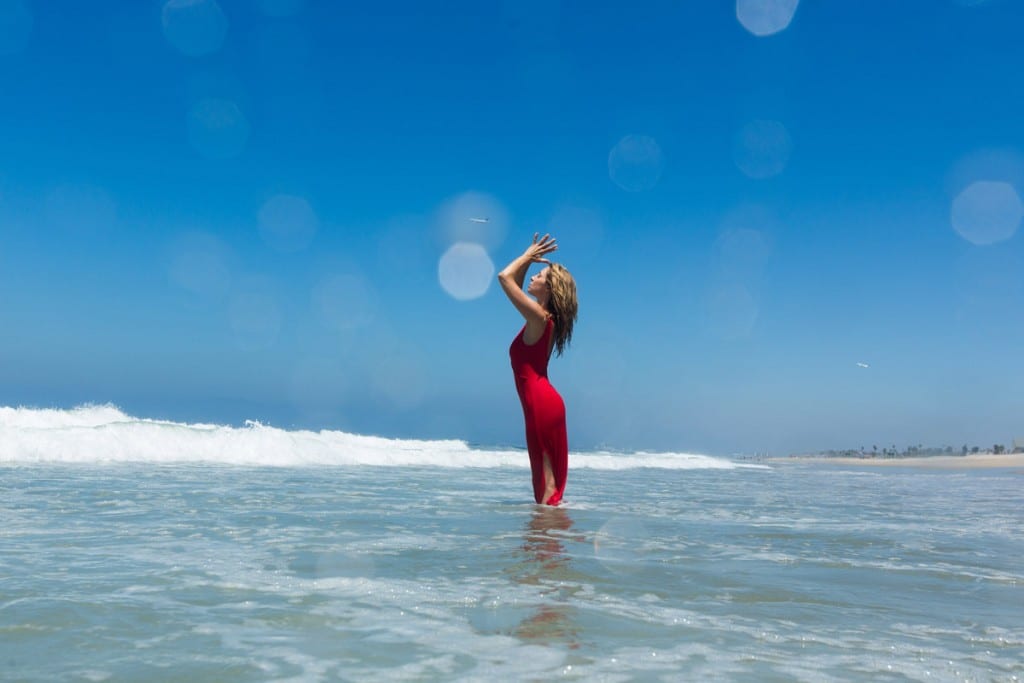 If I could, I would spend every waking minute I have at the beach. Unfortunately there's this little thing I have called a job that does not allow me to frolic in my salty and sandy front yard whenever my mermaid heart pleases. However I am managing to keep my gills just wet enough to survive on the 2-3 days a week my feet actually hit the sand. For those magical days in the sun, I make sure I have these mermaid essentials:
Pre beach.
Sunscreen
This ones a no brainer. If I could only bring one thing with me to the beach it would be sunscreen! Apply 30 minutes prior to mermaiding activities to protect that gorgeous skin of yours. I generally have a face sunscreen in addition to my regular body sunscreen as I find it to be more gentle and not clog my pores. My favorite products are by Smart Girls Who Surf. They have organic, mineral based, and chemical free sunscreens for your face, body, hair, and lips. Your skin will thank you, I promise.
Fins
For all my fellow water babes out there, you know how fun fins can be! There's nothing like spending the whole day swimming around with the fishy's. Fins propel you so you're able to go faster and dive deeper. I saved up and bought myself a Mahina MerFin. It's twice the fun in one fin and It slips on like regular swim fins. It literally has a spot on my wall where I hang it after the beach because it's so rad. Added bonus: it's a workout! I often find my abs sore after swimming around in my mermaid fin all day.
Umbrella
Even if i'm planning on sunbathing or spending most of my time in the water I always bring an umbrella with me to the beach just in case I need little shaded nap action. I've fallen asleep one too many times in the sand without an umbrella to wake up to crispy skin and funky sunglass tan lines. On my christmas list this year is a BeachBrella made locally here in Laguna Beach. There brellas are waterproof, 100% UV lined, and seriously adorable.
Post Beach.
Coconut oil
Whether you got a little too much sun or just the right amount, coconut oil soothes and hydrates your skin and even helps heal sunburns. I like Virgin organic coconut oil but any coconut oil will do (: Also, smells amazing and leaves your skin baby bottom soft.
Beach waves
If you want to maintain those beachy waves after you've rinsed the seaweed and sand crabs out of your locks, I recommend using a sea salt texturizing spray. The one I use has sea salt, aloe vera, coconut oil, and grapefruit seed extract in it. There are sooo many recipes online to make your own as well. The products I have bought are great too, but I usually water them down because the salt content is so high. The salt dries out your hair a bit and makes it stiff to the touch, which is why hydrating oils like coconut oil are usually added to condition the hair. Spray liberally on damp hair for best results!
Charcoal face mask
My newest obsession…Activated charcoal! After marinating in sunscreen and baking in the sun all day, I typically feel like a face mask is in order. Activated charcoal can be bought at vitamin shops, online, or even at Whole Foods. Take 2 capsules and empty them out in a small bowl. Mix with 1-2 teaspoons of warm water and some bentonite clay if you have it. The charcoal and clay pull out toxins and impurities from your skin (i.e blackheads!) and leave your face feeling clean and fresh.
C'est Fini! I hope these pre and post beach mermaid essentials serve you well. Have fun in the sun and keep mermaiding on!
xo Lace
Receive Our Weekly Inspiration and Top Stories
---