Orgasmic Meditation, or OMing… as the kids say…
by Samantha Levy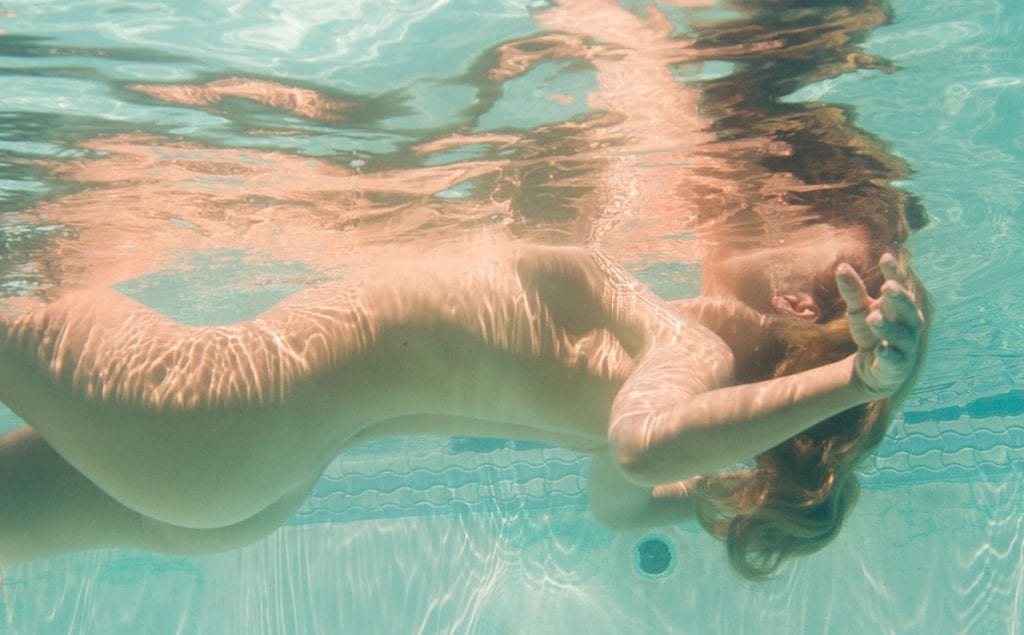 Move over yoga, there's a new practice in town. And it's orgasmic.
My totally kick-ass girlfriend (are there any other kind?) told me about OMing over a cup of chai on a freezing cold New York City morning. I was in for a visit and she had warned me that she was different–that things felt different. I can't lie: when she walked into the cafe, despite the seven layers of clothing to fight off the hellish weather, she definitely had a glow (to be fair, she's incredibly gorgeous and kind of glows by nature). But this glow was more distinct—it wasn't just a surface glow. It came across in her speech, in her energy and it was quite nearly palpable. My lady friend had discovered orgasmic meditation, or OMing, as those more familiar with the practice call it. The gist: OMing is a two-person practice where a woman's clitoris is stroked for 15 minutes in a very specific manner to not simply produce orgasmic pleasure (though that is a plus), but to also breed deep connection, vitality and a sense of inner peace.
Immediately intrigued, I did some background work to learn more. Here are a few how-to-get-started steps:
Watch the video.
Log onto the OneTaste site and watch a free demo video that explains–and shows–in step-by-step detail exactly how to OM. In roughly 12 minutes, you can get your own taste of what's in store.
Get comfy with the word pussy.
Don't get it twisted, I'm no prude. I long considered myself the "out of the closet" kind of gal for my shameless support of female masturbation (still, quite sadly, a taboo topic!). That said, I could get a little red in the cheeks when casual conversation, with strangers, includes use of the word pussy. And yet that's exactly what makes OneTaste so unique and refreshing: their unabashed view of what sexual interactions and speak in our culture can look like. Part of that unabashed view is frequent use of the word pussy–it is, after all, a key component to the practice. Like I said: get comfy with it.
Spend some time with Nicole.
The leader of the pack, Nicole Daedone, offers weekly lectures in Los Angles. Two cool truths: each week looks completely different: the audience determines Nicole's lectures. Have a question, comment, concern? Nicole will take it on. Secondly, no need to be in LA to ask, or to simply view. Each lecture is offered live on the web. If you can get there, go. It's a fun night and it's totally free. If not, tune in and take notes. One of my fave take aways from Nicole: "Desire cultivates energy. Indulgence takes energy." Ommm…
Check in with yourself.
Now that you have some background information, take a pause–or press play. My interest is incredibly peeked, but truth told: this investigator is yet to do the deed. It's something I plan to explore, and hope to update ya'll on the outcome (very soon!), but in checking in with myself, I realized I'm not quite ready to OM. My hesitation itself is something I am curious about and currently exploring. Like I said, stay tuned.
I have had the pleasure of getting acquainted with Maya Gilbert, the Co-Director at OneTaste in LA, who has served as my trusted guide and a great inspiration through this yet-to-be-completed journey. She's a seriously cool chick, and in the spirit of good fun, she indulged me in answering a few quick questions to offer some insight into the life of a ride-or-die Omer:
What's your definition of sexy?
"People who take risks."
Three words that describe what OM has brought into your life:
"Feeling. Surrender. Joy."
The most important thing to bring to your OM practice is…
"A willingness to feel whatever happens in the 15 minutes."
My fave time of day to OM is…
"It's kind of like asking what is my favorite time of the day to drink water. Sometimes I get thirsty and    really need the water, though often I make sure I'm well-hydrated so that I feel great. I've found with OM that practicing 2-4 times throughout a day keeps the current of my energy and connection thriving."
Can you OM when you're not at hOMe?
"Yes! We often run events for practitioners to get together and practice. It's like the difference between doing yoga by yourself and yoga in a studio- both can be great and they are a unique experience unto themselves."
Alright, alright, alright!! Well, there's not much left to do… but of course…
😉
Receive Our Weekly Inspiration and Top Stories
---