Meditation For Beginners: 21 days to a 20 minute at home meditation
by Danielle Ribaudo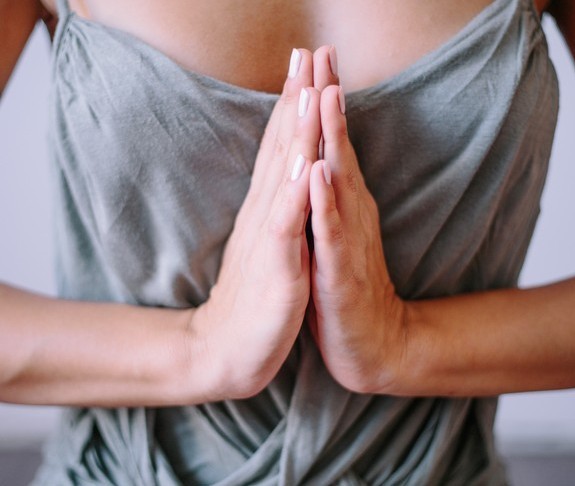 It has been said that it takes 21 days to create a habit.
"These, and many other commonly observed phenomena tend to show that it requires a minimum of about 21 days for an old mental image to dissolve and a new one to jell." Maxwell Maltz
Below I have for you a basic guide for developing an at-home meditation practice. This is an accessible breakdown to reach up to a 20 minute meditation practice within just 21 days.
So, if you are still with me… and you want to start to nourish your mind and fuel your spirit, consider this your opportunity. Now is the time for you to begin stepping away from your day, a chance to let the chatter fall away. Allow yourself space to settle in with ease, and find comfort in your ability to be still.
Sounds good right? But that doesn't make it easy. So the most important thing in building a new habit is be gentle with yourself. It is difficult for all of us to sit with our own thoughts, especially at the beginning. This is a meditation PRACTICE, and only with practice do we show progress. Consider that there really is no beginning or end. So below is a guidline for you to try on a new healthy habit starting today!
21/20
Days 1 – 3              5 minutes
Days 4 – 5             7 minutes
Days 6 – 10           10 minutes
Days 11 – 13         13 minutes
Days 14 – 17         15 minutes
Days 18 – 20         17 minutes
Day 21                     20 minutes
Keep in mind this is just a guideline. If you want to start with more or less time, then go for it! You are your own best judge. If the time starts to be too challenging, slow down and add on when you are ready. This is about creating what works for you, tuning into that deeper awareness where you become able to truly listen to yourself. Eventually, this will become something you look forward to each day. I promise. Then, when you feel ready, I encourage you to start adding time beyond the twenty minutes.
For some extra support and deeper listening, try tracking your progress each day in your journal. Write down your affirmations, or mantras, track the quality of your own breath, your own comfort levels and all of your observations. You can also share your thoughts on Instagram with us – we'd love to hear from you! Use #meditation2120 and tag @travelingmats and @moderndayogini
Breathe it all in, love it all out…
Receive Our Weekly Inspiration and Top Stories
---