Daydreams and Actions – How to Make Your Wanderlust Dreams Come True
by Lauren Marini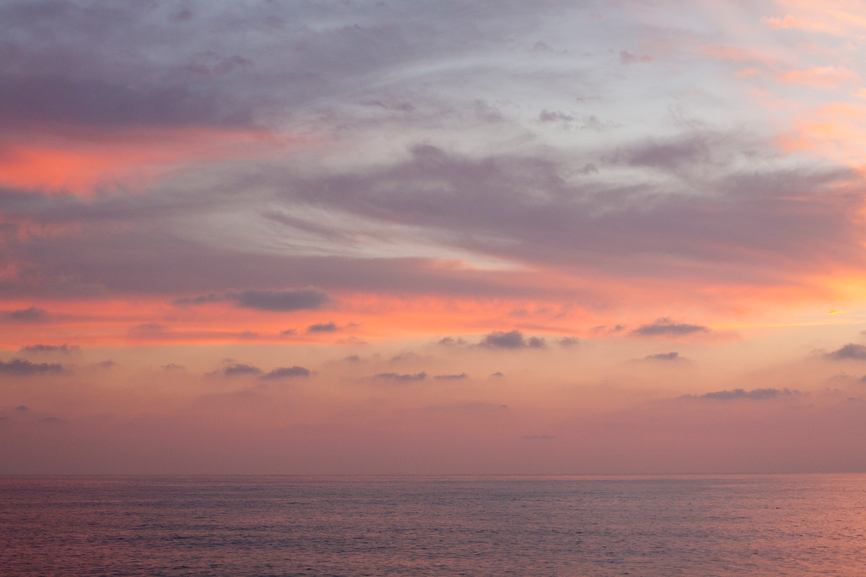 Travel is funny thing. I know so many people who are moved by photos of beautiful beaches and rocky cliff sides, but rarely venture beyond their zip code. Going to a new country or even another state can seem completely unrealistic and out-of-reach. Recognize yourself? You don't have to be limited forever! Read on for a few tips on dreaming big and making it happen.
Plan a Small Adventure.
Having real struggles with getting time off of work, money issues, or fear? Take a look at what's around you. Consider taking a weekend trip an hour or two outside of town. Rent a place on Air B'n'B or see if there's a small bed and breakfast or hotel to stay in. Still too much? Take a day trip somewhere close, or even take a few hours to explore a local attraction. Splash through a nearby stream. People-watch and take photos downtown. Take a scenic drive along the coast. Explore a new neighborhood. You'd be surprised at what's hidden around you in your own backyard. Taking baby steps outside of your comfort zone can help give you the little kick you need to start a bigger adventure.
Create a Vision Board.
It's easy to lose sight of your daydreams in your busy day-to-day life. Keep your wanderlusty thoughts in the forefront with visual representations. This doesn't have to be a literal vision board (poster board with photos and magazine quotes glued down can feel a little middle-schooly to some (e.g.: me, but don't let that stop you if it works for you). Put images and photos on your fridge. Start a visual blog. Change your desktop background or your Facebook cover photo. This may seem silly, but keeping your dreams present in images you see every day is a helpful way of keeping them from slipping away.
Write it Down.
There's a lot of evidence that the act of writing out your goals can help keep your plans concrete, can give you a greater sense of clarity, and can cement a stronger sense of commitment. Print out some travel articles and write your own ideas in the margins. Doodle a thought or two on a post-it note and tack it up by your desk or bed. Flip through travel articles while and save them. Write down anything you might want to try yourself. List everything and read over it while you're watching Netflix and see what sticks.
And hey, while you're at it, write out all of the reasons you've been hesitating on getting going. You'd be surprised how silly some of your excuses will sound once you can really examine them.
Buy Less Stuff.
This can be a tricky one as it falls under the area of saving for your trip, and everyone's financial situation is different. But here's the thing: in five years, are you going to be more thrilled with the one-thousand dollars you spent on a splurge gadget-of-the-moment or the plane ticket that took you halfway across the world? Think about what truly makes you happy. There's nothing wrong with treating yourself to a nice outfit or a mani/pedi, but what else feeds your soul? A creative project? A hike with a friend? A travel destination? Add up the money you spend in a month on extras: Starbucks drinks, impulse buys, extra items at Target you didn't actually need. You'll be surprised how quickly it all adds up. Instead of spending your money on fast-fixes and garbage items that lose their value in a few weeks, why not spend that money on experiences that will enrich your life? Invest in your dreams. You'll feel a lot better putting your happiness at the forefront of your life and truly living it than getting bogged down in buying a bunch of crap to make yourself feel better. I'm down with a little consumerism (you should see my closet), but I've found that freeing myself from the idea that retail therapy is always the answer has made me 1. a happier person, and 2. a much more conscious shopper. Give it a go. Don't let your money burn a hole in your pocket. Think about how you could invest in something bigger than a designer jar of nut-butter at Whole Foods. No one really needs to spend twenty-two bucks on raw almond butter.
Decide the Time is Now.
Every excuse in the world seems valid when you're planning a big trip or an out-of-the-way excursion. Your money situation isn't great, work is really intense right now, you're about to start a new job, you really need to stick close to home because your pet is stressed … these are all valid concerns, but they're concerns that will never really go away. There will always be something on your plate you should attend to. It's never really going to be the perfect time, so instead consider just looking for a *possible* time and make it happen. Don't over think it. The world won't stop spinning if you take some time for yourself. If you think to yourself that you don't have enough time, just remember that one day you truly won'thave enough time. Do it now while you still can. You'll be grateful you did.
Receive Our Weekly Inspiration and Top Stories
---