Conscious Last Minute Gifting? There's an App For That!
by Laura Lombardi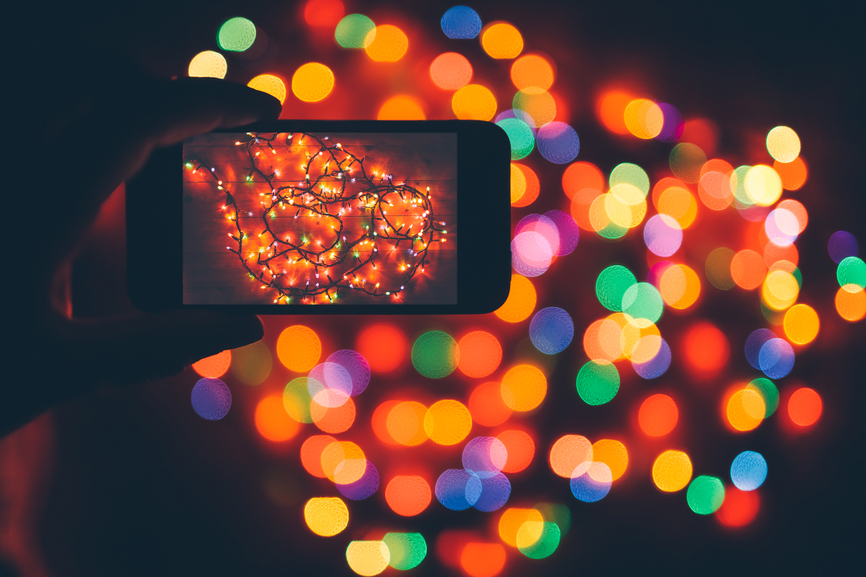 The holidays are here, which means despite the reason for your season, you're probably still involved in some sort of gift giving ritual.  And if you're anything like me and had the best of intentions to really knock it out of the park with your thoughtful locally sourced gifts… Inevitably life and that early sunset kept side tracking your plans – and now here we are, at the last minute mark in need of a Christmas miracle. You don't want to buy another gift card from the grocery store (even though you know people will use it) because you really DO want to give people something that is more heartfelt – so what's a girl to do?  It's 2015, darlings… You go digital and send apps that are sure to bring holiday cheer and sustain that joy in to the next year. Here is a list of some of my favorite life bettering apps, just in time to wrap up those last few folks on your nice list.
For those who love quotes and a daily dose of inspiration, this is just the thing. There are tons of edgy, quick and insightful messages – often freakishly relevant at the moment you read them. You can pick random ones as life happens and you need a little guidance, save your favorites and get daily alerts as new ones roll in. It's a great little tool to inspire without being too woo woo.  If you feel like this is a good gift to give, to quote one of the #truthbombs, "You're probably right."
This is one of the apps I use on the regular. If I happen to see a number that stands out or just get stuck at a certain time of day, I punch it in to see what message I get.  Sometimes the messages are spot on, other times they a little more general – but, hey, can a peppy message from your angels ever make things worse? Not in my experience, to the contrary it helps me shift my thoughts, even if it's just on a subconscious level.
Know someone that want to start meditating? Send this their way and BINGO – they're in business.  There are a bunch of easy guided meditation for different moods and time lengths from 5 – 30 minutes, as well as a tracker to keep you accountable and see your progress.  I love it because even if I'm early to an appointment, I can bust this out in the car and get some stillness in. A really nice way to get a solid practice going, even while you're going.
This is the digital version of Doreen Virtue's paper deck, and I have both.  Again, this is great when you get stuck in a pickle and just need some higher insight. This deck is an easy way to seek a little help from your divine goddess friends such as Lakshmi or Mother Mary when you're anywhere that you have your phone.  So like, anywhere except maybe yoga class.
For that witchy friend who reads tarot or just has a little psychic energy and wants to try, these are great.  There are a bunch of different spreads and full meanings for all the cards so anyone can do a full reading. It also includes the plant and animal decks so you can either or mix them for the full experience of natural wisdom.
I once went to a doctor who told me one of the best things I could do for my health was cultivate an attitude of gratitude – and he was right.  Pretty sure these days gratitude is the new black and most people can see the value in an abundance of thank yous and this app makes it easier to make that happen.  It's also kind of fun to look back at your year and see all the things you were grateful for and you can add pictures as well.  Pretty sure anyone who got this would thank you. (pun is always intended, you're welcome.)
Receive Our Weekly Inspiration and Top Stories
---