Born to Wanderlust: Thirsty
by Javanne Golob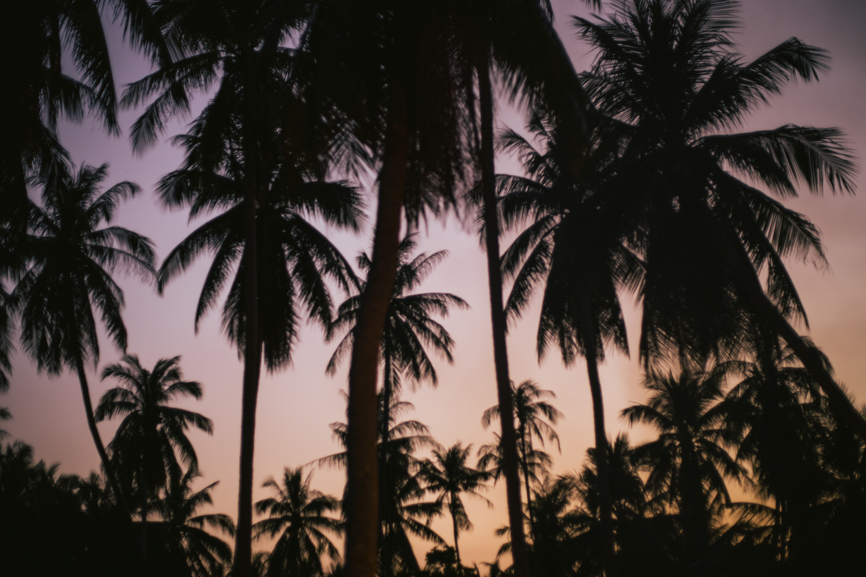 Wanderlust. I'm not sure that term was invented when I was three years old, but by that time the bug had bitten. My mom loves to tell me that the only way I would feel settled as a baby was when I was in the car being lulled by the vibration of going somewhere. One of my first sentences was, "Wan go bye bye." I was always running away, whether it was in my pink electric jeep when I was 5 with my curly haired crush, or to my best friend's house when I was 16 where I would camp out for weeks at time. It's not that anything was wrong with my family- in fact I loved them very deeply and still do. It was just that I wanted to go. Anywhere and everywhere. Home was boring, bland, and predictable. Somewhere else was full of adventure and the unknown. As I reflect on this now, I see I have never been a person who yearns for comfort, stability, and predictability. In fact, its quite the opposite.
During my senior of high school all my friends took the standard spring break Cancun trip. As the time to sign up arrived, I felt uneasy. I couldn't fathom wasting my parents' hard earned money on a vacation aimed at underage drinking and … Well what else were we going to do there? I didn't know. I didn't want to know. I wanted to get out of my middle-class, pastel town. I wanted to get out of the state. I wanted to get out of this country. There was something in me that felt so different, so unsatisfied with the mundane life everyone seemed to be so involved in. So I signed up for a small trip offered by the art department to travel across Europe for three weeks from Russia all the way to London, exploring art and architecture along the way.
This yearning for the unknown that had always occupied a space in my heart was bursting when I returned. I was alive with the colors and tastes and smells I had taken in on my three week journey. I also felt a strong cultural connection to some of the more romantic countries I visited. While abroad I intuited a sensuousness and an understanding within the inhabitants of particular countries that pleasure was an important part of life. That it was beautiful and important to sleep in the middle of the day. That to eat lovely food and look up at the stars was just as meaningful (or maybe more) than what "you did for a living." I needed more of this in my life.
And that was that. I would forever be a little wanderer, never being satisfied until I had seen every landscape, eaten every morsel of food from dilapidated storefronts with luscious smells oozing out the door, and moved my body to every culture's music. This lust for understanding the people of our world's cultural behaviors led me study art history and psychology at Berkeley. I continued to broaden my knowledge base about these two passions while working twenty hours a week to fund my growing desire for travel and experience. My parents – neither of whom had the left the country- were confused and scared by my obsession with traveling. Despite my lack of finances and support around roving, I continued to with live on small increments of sleep during my long weeks with only delicious food and my next trip on my mind. I never minded living discretely as long as I had rich experiences to look forward to.
In spite of my meager resources, I studied painting in Australia, wandered the salt flats in Bolivia, and swam in the Israeli Dead Sea. I almost went blind in Thailand and came home with third degree burns on my leg from a motorcycle crash. I visited the concentration camp my grandmother's family died in. I wept in dirt where the bodies had been tossed. I walked along the Vltava river and really understood the overwhelming importance of love in one's life. I slept on trains and got blisters from all the walking I did. I danced until 4am in Columbia and felt like I was finally with people who understood and loved the voluptuousness of a woman's body as much as I do. I found myself in Costa Rica over and over again to deepen my studies of yoga, bring some quiet back into my life, and explore my inner world. I swam in Lake Atitlan in Guatemala and ate the best mango of my life sitting on rock watching the electric sun set in the placid water after not eating for several days due to the worst food poisoning of my life. I sat in a taxi in the same spot for 49 minutes in the busiest part of Kuala Lumpur. I found Bali. I ate fresh tempeh and had monkeys steal my sunglasses and was overwhelmed by the generosity and honesty of the people I met. I dove with sea turtles, sharks, and sting rays in Nicaragua and felt like I had finally found my home in the ocean. I slept in one bed with 6 people in India and smelled like curry for the next three weeks and could not have been happier about it. I didn't eat Indian food for an entire year after that. Don't worry, I am back in full force- I can smell the leftover baingan bharta floating to me from my kitchen.
On July 20th, 1969, Suzuki Roshi- a zen monk who helped bring Zen buddhism to the US- gave a speech about his disinterest in our landing on the moon. In essence, he stated that when one is practiced in the art of zazen he or she does not need to travel far to feel alive because they can appreciate the beauty in their everyday routine. When I first read transcripts from this talk, it stayed with me for a long time. I thought to myself, "Is my want to explore and endless desire to see more, touch more, hear more, taste more a representation of my lack of inner work?"
"If I was truly zen, and doing all the rights things, would my yearning disappear?"
Nah. Don't get me wrong, I love my meditation and my yoga. And yes, they do allow me to see my world with new eyes from time to time. To appreciate a flower that has bloomed in my garden that I have missed leaving my house every time before. And for that, I am and will always be grateful. But I am not a monk (yet anyway). I have a body that loves to dance. I have eyes that want to gaze upon every ocean on this beautiful earth. And feet that want to walk on all the sand. I have ears that want to hear chants sang in every magical and deeply rooted language in this world. I have a tongue that wants to taste every spice, texture, and flavor combination there is on this diverse planet. I have a heart that wants to understand and experience other cultures and learn from their practices. I want to feel humbled by others' lives and the pace at which they live them. I want to be reminded of my comforts and privilege.
I have never had much money. I have always felt rich. The experiences I have been fortunate enough to have in my life make me feel like I have been gifted with more abundance than most. And so while I continue on my infinite journey inward through meditation, my rewarding work as a therapist with my clients, and on my yoga mat, I will also continue to save up every penny I make to invest in international flights and adventure. I will always be thirsty and I'm ok with that. I only get this body for a limited time on this earth so I am going to take it for the ride of a lifetime.
Receive Our Weekly Inspiration and Top Stories
---