5 easy trade in's to boost your daily exercise
by Zoe Welch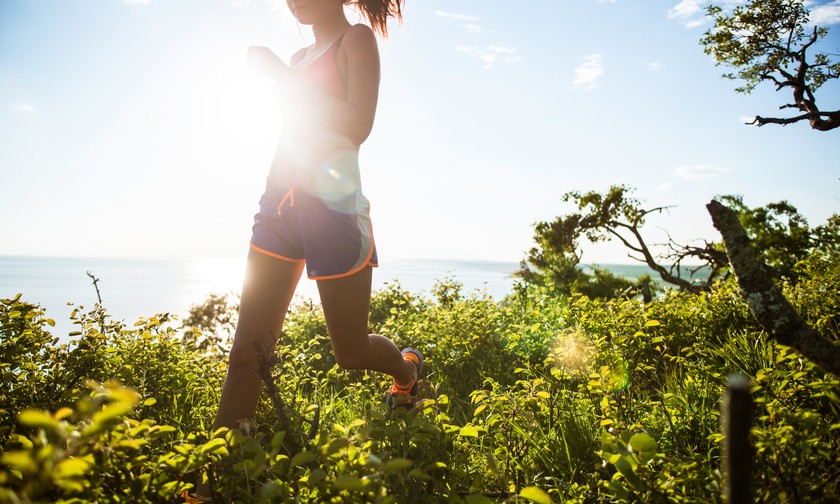 We all know that maintaining an active lifestyle needs to be a top priority to lead a healthy and balanced life. In order to be the kick-ass Super Women we strive to be at home with our friends and loved ones, or while answering the demands of a crazy work life, it's absolutely necessary to take care of ourselves by nourishing our minds and bodies.
No one has ever said it's easy to maintain this balance AND your sanity, but I've always found that by making exercise fun (instead of a chore), it's a million times easier to enjoy when you find fun hacks to seamlessly fit a little extra toning and calorie burn into your daily routine.
Check out my 5 favorite little tricks to add exercise to your day…
Pre-Shower Reps
Every morning before I hop in the shower I'll do a quick mini-workout on my bedroom floor. Just 20 push-ups, 40 crunches, and 20 squats (or a variation of those exercises). It only takes a few minutes and is a great way to get your blood flowing and set the tone for you day! Even if you aren't able to make it to the gym later on, at least you did SOMETHING active.
Take the Scenic Route
While walking to meet up with friends, to the bus, or maybe just to grab a coffee, take a route you've never been on before. If you have enough time, get lost in your own neighborhood. In addition to burning extra calories, you may discover some hidden gems that you would otherwise have passed by. Who knows, you may even meet some new neighbors and gain a new friend or local exercise buddy.
ALL Flex Zone
As much as I love Rae Sremmurd, I am super eager to re-write their hit "No Flex Zone." Every zone can be a flex opportunity, if you let it! When brushing my teeth or waiting in line at the grocery store, I like to squeeze in little reps of calf raises or standing abs.
Next time you've got a bit of a wait, try squeezing your abs for 10 seconds and repeat 10 times. Another favorite of mine is to work those calves by slowly rising on to the balls of your feet, lifting your heels a few inches off the ground, and then slowly lowering. Added challenge: try single leg calf raises, 10 reps on each leg… It helps make the time fly by, and is a quick and easy way to strengthen your muscles.
Weekend Warrior
It can be way easier to fit in a workout over the weekend when the stress of a 9 to 5 isn't calling, but way HARDER when all your necessary weekend errands get in the way. I love to play a game where I turn my errands into a mini-workout.
Grocery shopping? Skip taking the car and walk to your nearest local market. Bring 2-4 reusable shopping bags and only buy what you really need for the next few days. Make sure you have your groceries evenly distributed between the bags and on your walk home use your produce as weights, lifting the bags up to your shoulders for a bicep curl, or extending the arms straight behind you to tone those triceps.
Need a car wash? Skip the drive through and take your four wheels to a self-clean station, or do a manual wash in your driveway. You'll burn extra calories while enjoying the fresh air and your car will certainly appreciate the hands-on special treatment.
PLAY
Next time your girlfriends want to get together for a catch-up happy hour, why not suggest a trip to the bowling alley or a scenic bike ride in your neighborhood? Take your next friendly get-together to the park or beach, and bring along a frisbee and some healthy snacks. This way, you're having FUN with your friends while incorporating some much needed activity for EVERYONE into your social life. Win-win all around!
See any that you like, or some that you already do on the daily? I challenge you to pick one or two, and start to incorporate it into your active life this week. Keep us posted on how it goes, and let us know if you have any other tips that you enjoy and can suggest for us to try.
Stay healthy, stay sweaty, and always, keep playing!
Receive Our Weekly Inspiration and Top Stories
---