4 Rules to Heart Building
by Julie Berry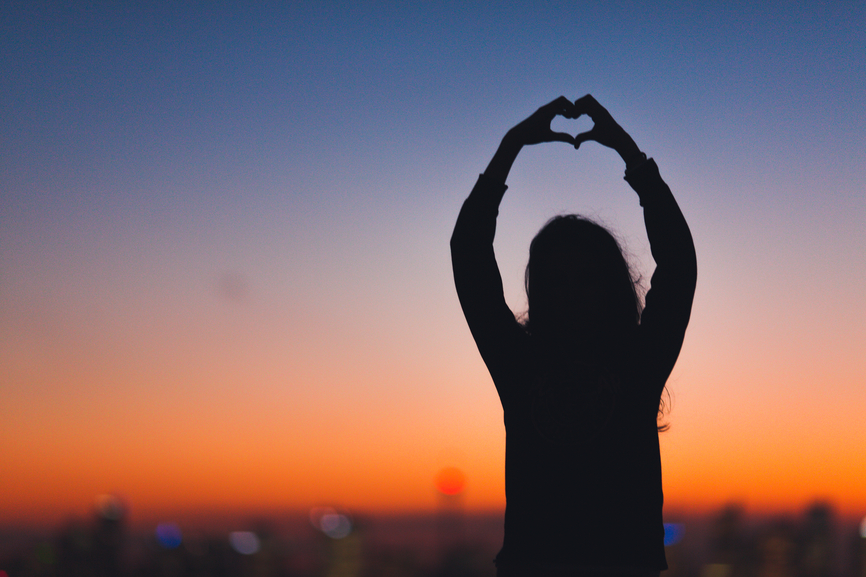 Not too long ago I "hiked" into the greatest love of my life to date. It's been years. There have been landmark changes in both of our lives and paths that have led us apart. Over the years I would often test my process of letting go by asking myself "what would it be like to see him?" The answers varied but over the years shifted from "emotional seizer" to "bring it on with no worries!" The stages seemed to shift positively once I could take 100% ownership over my emotions. These emotions were complicated and yet some of the most powerful and wonderful visitors I've had the pleasure and terror of welcoming.
I spent, what seems like an absorbent amount of time, learning about the effect this love had on me. What deep emotions it stirred up in me, the toll the loss took on me, and most of all pondering… what it all "means."
My ideas of love through my own heartbreak and heart-building have since changed. Love is clearer with a headline of "he" isn't the source of love, I am. I'd even dare to say the part of "me" that is creating love, is grander with God-like universal energy. This wasn't an easy transition. Nothing had been more seductive and truer than the love we had… I mean, until I met freedom. Knowing that right here and right now, I am free was the bridge that would carry me to a new land of life, and truth about love.
This is what I've come up with…
The deepest love connects us back to some of our deepest pain.
As we evolve as lovers we learn that we all have a certain coding for how we receive, give and interpret love. The greatest loves burn so deep because they break down walls that have been build to protect ourselves, making us vulnerable to not only being hurt but to being reminded of the all hurt that went into building the walls in the first place. Be an investigator and pay attention to this process. It's unique for everyone.
Letting go isn't always a linear process.
There are layers to letting go and our ego's can be challenged and our wounds can be revisited regardless of how long you have tended to them and think they are healed. This doesn't mean you're working backwards. The test will be how easily you let yourself acknowledge this familiar place and forgive your own judgment of being back for a visit. Sounds crazy but praise your ability to feel with such depth and richness, and let it go AGAIN. You have never ending opportunities to let go.
Love is our greatest teacher.
Nothing seems to give us more joy, pain and questions as we evolve in this life. The evolution starts like this; naturally we learn our first gestures of love through our parents and caregivers. Through enough disappointment we hopefully decide to take matters into our own hands and be the creators and healers of the love in our lives. Ideally we find the source of love as our true nature. Love is eternal, thus the gifts and lessons are as well.
Time CAN heal; it just doesn't have a proper instruction manual.
This doesn't mean you won't see your ex-lover hiking and be cut off at the knees with emotion. Be compassionate with yourself. Allow yourself the time to heal. Translation? Acceptance, forgiveness, letting-go and always… Self-love.
Receive Our Weekly Inspiration and Top Stories
---