Download the manifesto to use as something simple like a bookmark, a postcard, or an added piece of decor for your space.
However you'd like to use it, our one hope is that every time it catches your eye, you get that gentle reminder that there's a community of women just like you in the world, encouraging you to jump into the waters of life, for they're always warmer than they seem.
welcome to the sisterhood
We're so glad you've found your way here.
My Mission
To our lovely readers,
Hello, beautiful soul. Yes, you. Welcome to Sisterhood of the Traveling Mats. I can't help but think that you may have stumbled across us for a reason...
We've all been in that place... The place that you find yourself wondering if you're really living the life that you're supposed to, the one that you want to, and most of all the one that you dream of. For the first time, I believe ever, we as women are not bound. Not by men, or society, and not by ourselves. We are capable of living the life we imagine. And with the help of technology to show us what's available in this amazing world of ours, the possibilities are infinite.
I believe IN THE STARS ALIGNING. IN TAKING DEEP BREATHS, LETTING GO OF THE REIGNS, AND BEING GUIDED TO A PLACE FAR BETTER THAT I COULD'VE EVER IMAGINED.
I believe IN THE POWER OF YES.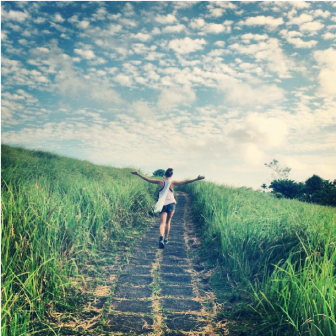 Sisterhood of the Traveling Mats was created with one thing in mind: When that inner voice of yours speaks, allowing yourself to hear it and letting it guide you wherever your heart desires.
When I began my journey of writing, traveling, and yoga, I looked to the Universe for little clues to light my way. And whether I found them because they were laid out or simply because I looked, I'll never know. But they did appear. I hope above all hopes that this site may provide you with some stars to align on your own journey, and a lighthouse to guide you on your way.
Stay awhile, dream, be inspired, and above all else know that you are never alone. We are a generation, and we should be proud of our rebel hearts. I'm making it my personal mission to create a space that encourages women to get outside the norm, listen to that inner voice, grow those wings and fly.
So much love to you,
Jackie