The Closet Cleanse (Pssst… You need it…)
by Lacy Anise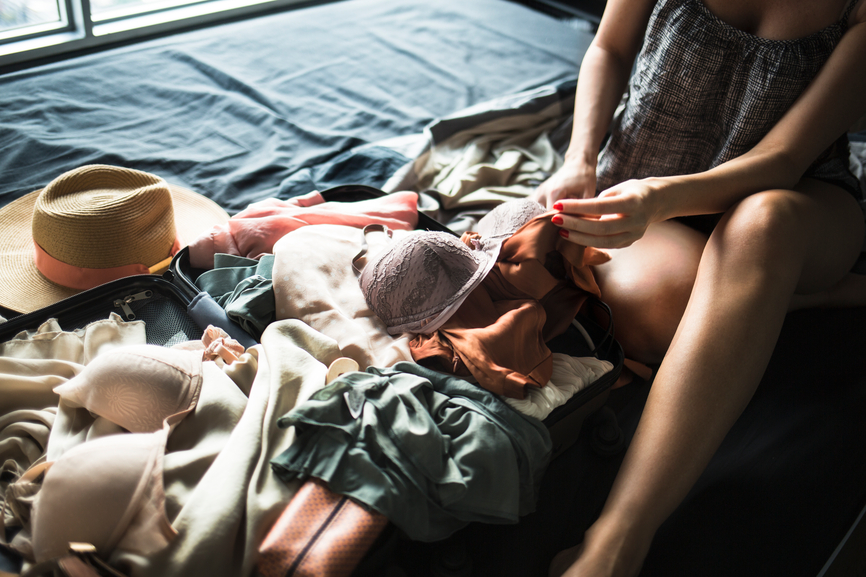 The one percent:
*wakes up* *opens closet*
*thinks to self,
"wow! I have so many options to wear and I love EVERYTHING in here!"
Me:
*wakes up* *struggles to force closet door open*
*grunts,
"I lit-er-ally have nothing to fucking wear." *throws hanger at boyfriend*
If you're like me, aka: you have "nothing to wear" yet a closet full of clothes than it's time for a closet cleanse! (Don't worry, this isn't the kinda cleanse that requires you to drink luke warm organic, non GMO, gluten free cayenne-lemon-kale water for 30 days.)
What you'll need:
A glass of wine- i'm serious, it helps.
Sade on pandora- again, totally serious.
Lots of patients and a few plastic bins or trash bags.
Clean it out.
The first step in this process is to clean everything out of your closet. This will be scary, maybe even overwhelming but at least you have the smooth sounds of Sade playing in the background and some wine to calm you down.
Ask yourself.
The worst is over! Now, before putting anything back in you're beautifully cleansed closet you need to ask yourself a few questions. Be honest with yourself too, if you're not you'll just end up with the same over-packed "nothing to wear" closet you started with. Piece by piece ask yourself: do I feel beautiful in this? Am I confidant in it? When was the last time I wore this? When will I wear this again? If you answer yes to the first 2 questions, KEEP. If not, TOSS. If you can't answer the other questions, it's been way too long/you'll never wear it again. In that case either donate or sell that piece of clothing. You deserve to feel great in your clothes. P.s try not to hold on to any old clothes that your hoping to fit in one day. The reasoning: when you work your butt of and are able to fit into your high school jeans again, chances are you wont want to wear dingy old clothes. If you've put in all that effort to get fit, reward yourself with a new pair!
Separate.
This is where the bins come in handy. Separate your clothes into a sell, donate, or throw away bin. Sell any high end, lightly worn clothes. Donate any undamaged clothes and cheap-y pieces. Throw away any stained, or ripped clothing.
Hang em' up.
Now you can reunite all the pieces that have earned a coveted spot in you closet with their beloved hangers! Hang as much as you can without cramming anything in. The rest can be folded but remember: If you can't see it, you'll forget about it.
Viollá!
Now finish that bottle of wine and relax. You deserve it. Xo
Receive Our Weekly Inspiration and Top Stories
---